Lee Yen Miin
Events & Show Producer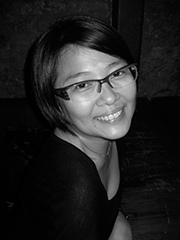 With 20 years of experience, Yen Miin has produced events of varying scale from dinner shows, groundbreaking ceremony, opening ceremonies to musicals. She was the Show Producer for the Singapore Seasons Gala Dinner in Beijing and Shanghai in 2007. In 2005 and 2010, she was appointed the Show Producer for National Day Celebrations in Jurong East and Choa Chu Kang. In 2009, she assisted in the management of high level meetings in APEC. And recently, she has just successfully completed the groundbreaking ceremony of Singapore's very first soundstage, Infinite Studios and the Eco-Office Label Presentation for Singapore Environment Council. Besides, Events Management, Yen Miin also produces video. She was, in fact, one of the pioneers in 3D stereographic production in Singapore. From conceptualisation, content development, filming to post production, Yen Miin has produced numerous corporate or marketing videos for companies, informative and effects videos for thematic shows. Yen Miin's vast experience in project management, show experiences and video techniques have given her the edge in providing consultancy on creative concepts, production techniques and production management. Besides stand-alone productions, she has also managed multi-sensory thematic experiences such as the Singapore Story Exhibition in 1998 and the World Expo Singapore Pavilion in 2000. In 2001, she project-managed a temporary Navy Exhibition at the National Museum during the Navy's 50th Anniversary. In 2006, she was engaged as a Production Manager by Asia Pacific Breweries for the new Tiger Beer brand experience centre, TigerLIVE, at St James Power Station. Not one to be underestimated, Yen Miin has what it takes to raise any project and production from the ordinary and set it above expectations.
A Summary of her Past Projects:   

Total Defence Exhibition 1996 – Video Producer
SIA 50th Anniversary Exhibition 1997 – Video Producer
Aviation Gallery in Science Centre 1997 – Video Producer
URA Visitor Centre 1998 – Multimedia Producer
TDB Pavilion at Philippines Expo 1998 – Video Producer
The Singapore Story Exhibition 1998 – Producer and Production Management
Samsung Pavilion at World Telecom in Geneva 1999 – Multimedia Video Producer
Singapore Pavilion at World Expo in Hannover 2000 – Video Producer and Production Management
Navy Museum @ National Museum 2001 – Project Management
Singapore Learning Symposium 2002 – Event Management
EverSoft Marketing Campaign 2003 – Event and TVC Producer
Official Opening of Biosensors Interventional Cardiology Facility 2005 – Event Producer
National Day Celebration at Jurong East 2005 – Show Producer
Warehouse Retail Scheme Groundbreaking Ceremony 2005 – Event Producer
Diplomatic Conference Opening and Closing Ceremony 2006 – Show Producer
Biopolis Phase 2 Opening Ceremony 2006 – Show Producer
TigerLIVE 2006 – Producer and Production Management
Yokogawa Building Opening Ceremony 2007 – Project Manager
Singapore Evening in Beijing and Shanghai 2007 – Show Producer
LTA Visitor Centre 2007 – Video Producer
BCA Gallery 2008 – Video Producer
Philips Headphone Launch Video 2008 – Video Producer
Jurong Port Penjuru Terminal Official Opening 2008 – Event Producer
Ascendas Green Campaign 2008, 2009 & 2010 – Event Producer
Official Opening of Quintiles Asia-Pacific Headquarters 2009 – Event Producer
Official Opening of the Jewel Cable Car 2010 – Event Producer
Information Technology Authority of Oman Award Ceremony 2010 – Show Director
Groundbreaking Ceremony of Infinite Studios @ Mediapolis 2011 – Event Producer
Mylene Lee
Assistant Producer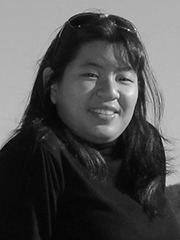 Mylene graduated from Singapore Management University with a Bachelor of Social Science majoring in Sociology. She has a thirst for adventure and love to try out new and novel ideas. With her creative mind, passion for connecting with people and good interpersonal skills, Mylene always ensures that projects are carried out to the clients' fullest satisfaction.
With zest and enthusiasm, Mylene is always on the move, organizing events of varying scales. Her work includes product launches for clients such as Swatch, Body Shop and Molten Brown. In addition, she was involved in large-scale events such as A Nation's Night Race and Museums tours featuring the architecture of each museum with National Heritage Board.
A testimony of her organizing strength is seen when she mobilized 1,000 youths to take part in an activity, which won the Singapore Book of Records for the most number of youths participating in the event.
Her event management is not only limited to Singapore but also overseas. She was a member of the team who organized the World Largest Textile Machinery Exhibition (ITMA) held in Barcelona in 2011, where she oversaw various aspects of the show, from the built-up to the tear-down period.